PRP Ballarat
27 Doveton Street North, Ballarat
VIC 3350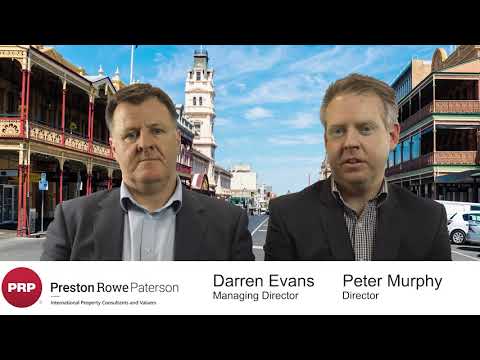 Ballarat is one of the largest inland cities of Australia and is home to the largest cattle exchange in regional Victoria. The gold mining, renewable energy, manufacturing and tourism industries ensure that the region continues to thrive.
Our Ballarat office has been operating in the region since 1998 and has developed an expertise in not only the local residential property market but also the commercial, industrial, rural and agribusiness, mining and retail markets.
We have been involved with a plethora of landmark transactions and property developments in the region, having provided valuation advice to a Not-For-Profit community organisation and the University of Ballarat for land exchange/purchase from the Victorian State Government as well as to Origin & Acciona (wind farm developers) in the Ballarat district for negotiations with land owners.
We value a range of property types including Residential, Industrial, Commercial and Rural for the following purposes:
Family Law/Legal
Deceased Estate/Probate
Accounting (Capital Gains, Superannuation, Depreciation Schedules, Stamp Duty)
Pre-sale Advice
Insurance Replacement
Open Space Contribution (Site Development)
Rental Assessments/Disputes
Our service areas include Ballarat & Surrounds, Creswick, Daylesford, Clunes, Ballan, Bacchus Marsh, Beaufort and Maryborough.